SUBARU ENGINES
The Subaru engine is catered for from a standard road car rebuild be it a bottom end only to full engine, we can supply most forged parts including Cosworth, Mahle, Wiseco etc, to a full GPA rally build.
We do not undertake head gasket only repairs, unless the bottom end is stripped for bearing inspection, as this is in our opinion false economy.
We can offer a collection service for engine rebuilds, we offer a fixed price engine removal & refit inc all fluids etc.
We do specialise in 2.0 to 2.5 conversions, with proven rally cars with this conversion running in the Scottish Rally Championship.
We are currently offering 2.0 to 2.5 cnc bore matching on head combustion chambers, contact for details & price.
Also we now can offer liner location strengthing mods to any Subaru open deck or semi closed deck 2.0 or 2.5 blocks.
2.1, 2.35 builds undertaken, with any type of head, Avc's or N/A heads converted to turbo application, see porting section.
14mm head stud conversions to any block & head including EG33.
Rear crank thrust conversions to any centre thrust blocks.
Piston skirt Zylan coating, on new or re-used pistons.
We can offer Cryo freezing options on any component, with tested results with this option.
We do engine builds for high profile Subaru specialists, inc forged builds for Subaru main dealers.
We always have a selection of used low mileage Subaru blocks / cranks. Also any machining work to heads / blocks can be undertaken.
We will gladly quote on any engine build .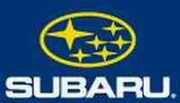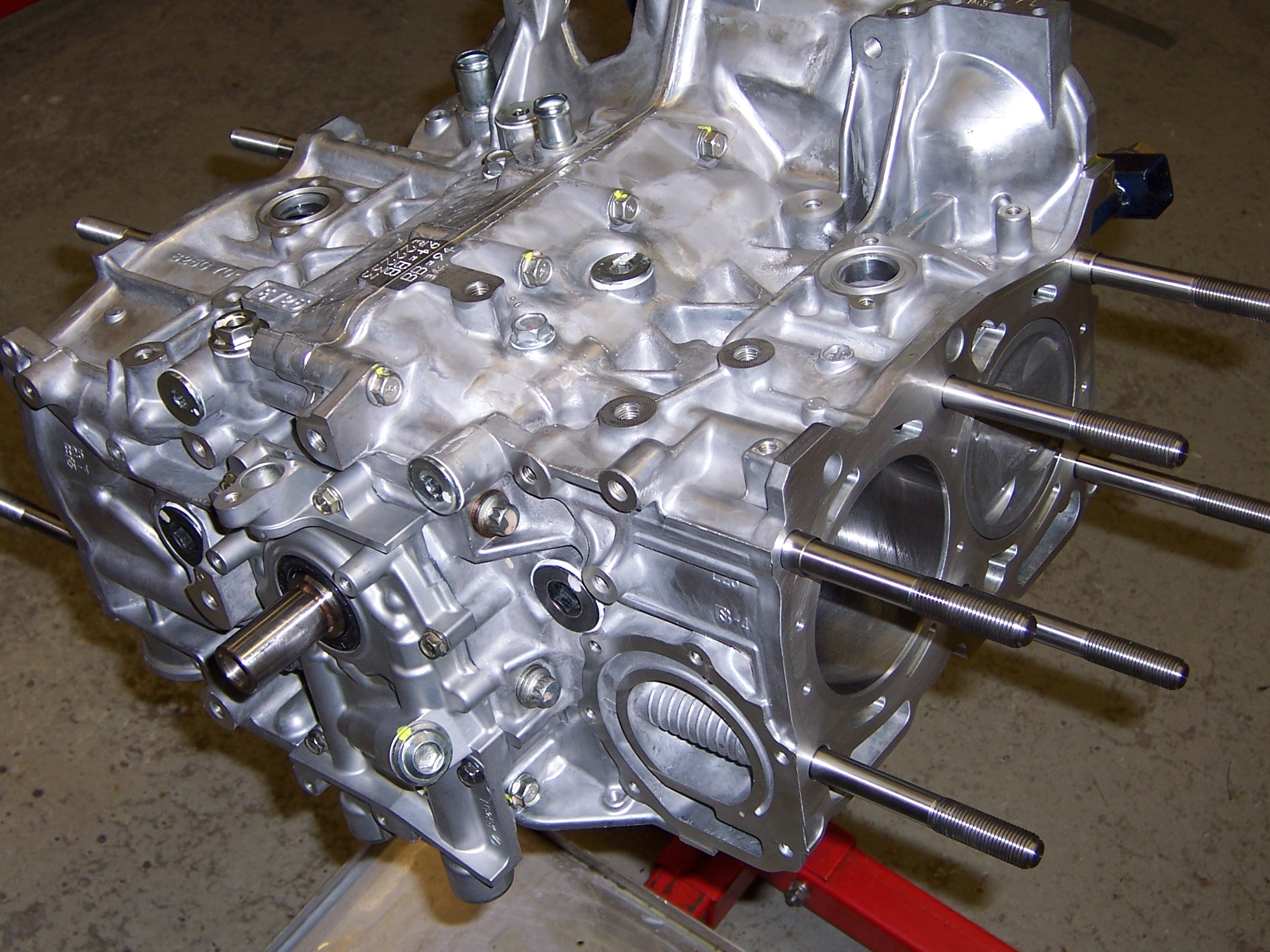 Latest EJ257 block with our 14mm stud conversion.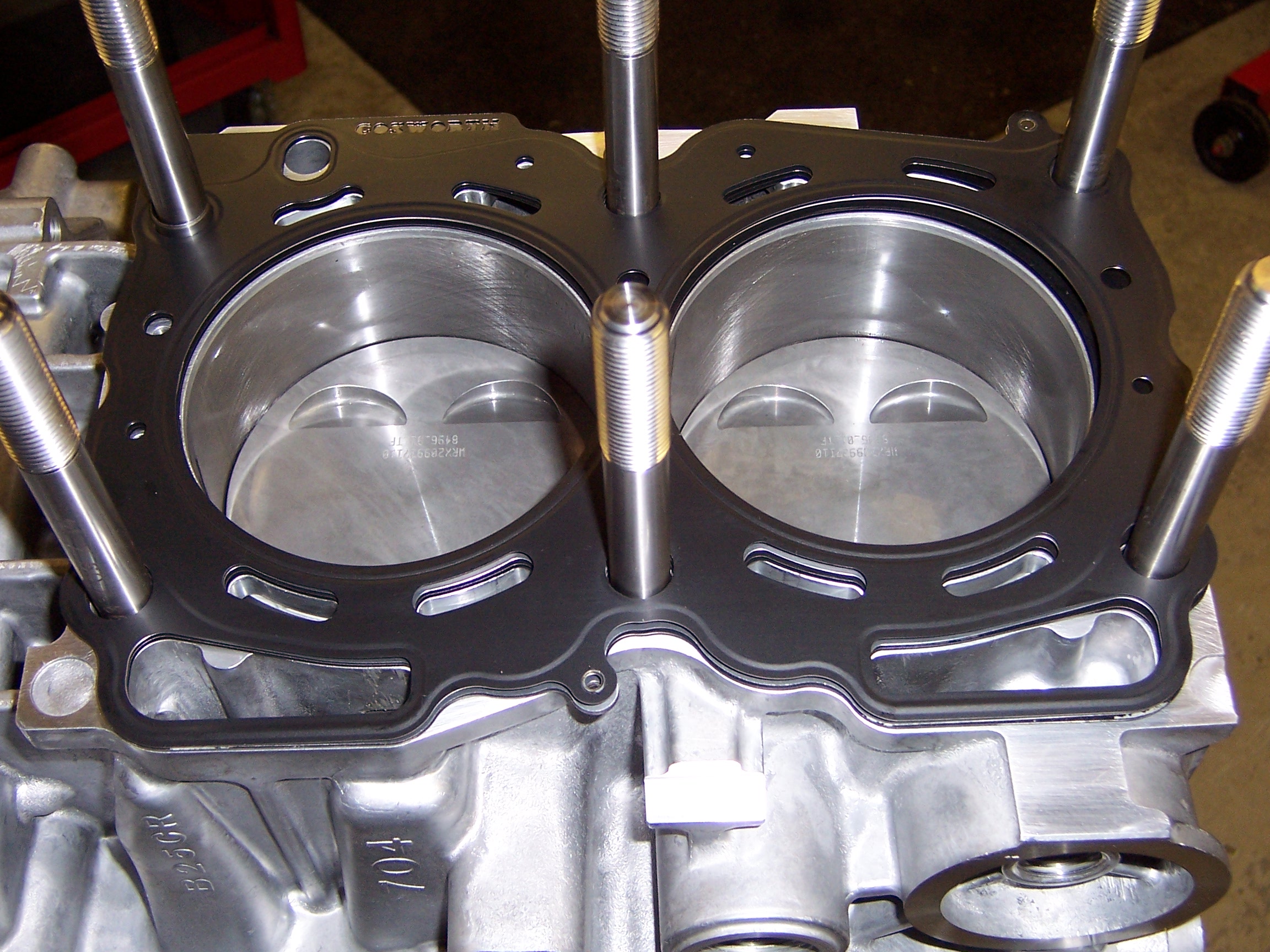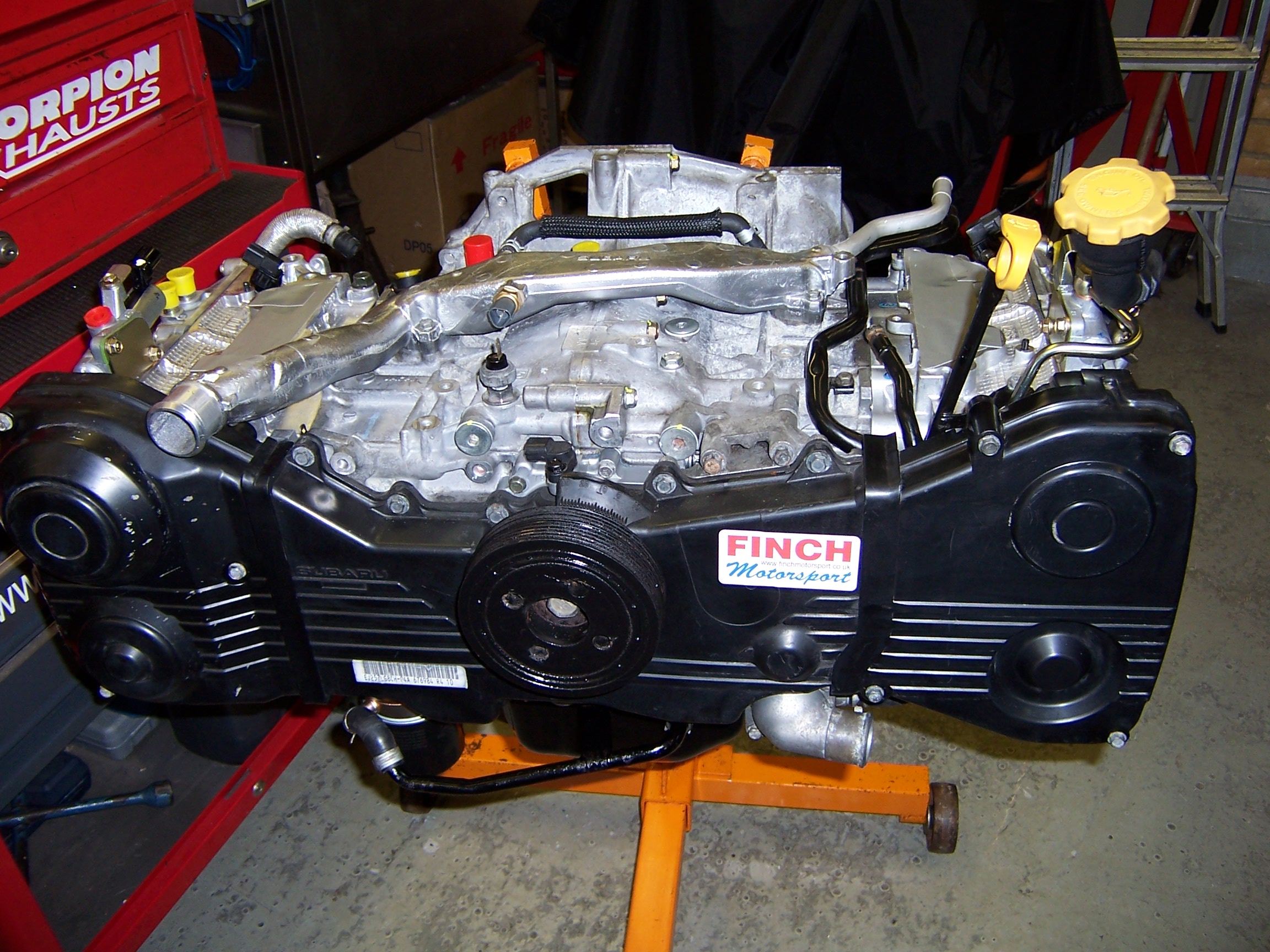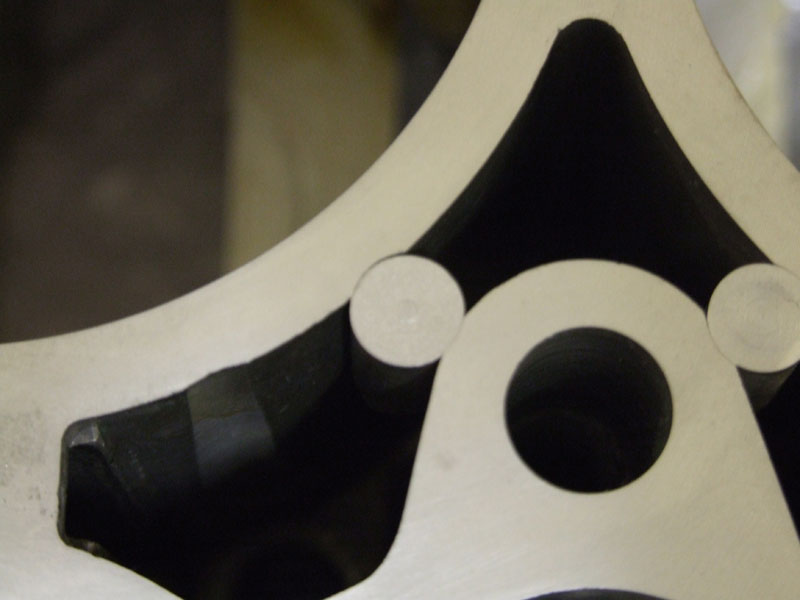 Liner location pinning modifications to any Subaru open or semi closed deck blocks